As you read through this website you will receive advice and guidance on various issues related to your health, fitness, diet and lifestyle. None of these are life and death issues but choosing to follow them can make a remarkable difference to your life. Basically its all about a CHOICE.
It may seem too difficult and you may say, "no, I can't" or feel discouraged. But I believe that if you make that choice and want it with all your heart, God will bless and give you the strength to do it. Let me share with you a story from the Bible about a blind beggar called Bartimaeus and Jesus Christ.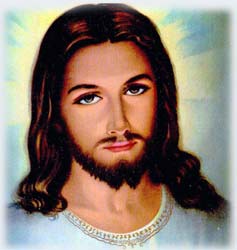 In the Gospel according to St. Mark – there lived a blind beggar, Bartimaeus and scriptures has it that he was not blind from birth but probably did see this world before he became blind. He desperately wanted to see again and his desperation was very strong probably because he had tasted sight before.
One day he heard the good news that there was a man named Jesus Christ, the promised Son of God, who could heal blindness. Even better news, Jesus was going to pass by on the road on which Bartimaeus used to beg. The minute he heard the sound of footsteps and the crowd approaching him, he started shouting, "Jesus, have mercy on me." People from the crowd rushed to him and scolded him for making a noise and asked him to be quiet.
However he was not one to be easily put off or discouraged so he cried louder, "Jesus, have mercy on me." When Jesus and the crowd reached the place where he sat, Jesus stopped in his track and asked him to be called. Hearing this he threw aside his cloak, jumped to his feet and came to Jesus. Usually beggars are very possessive about their cloaks as it is their sole possession, their protection, their shelter, their everything and if they are careless with it, they will lose it. Here Bartimaeus was willing to sacrifice his cloak, his everything, to get to Jesus and be healed.
The blind man is in front of the Lord, it is obvious what he wants, but Jesus asks him, "what do you want me to do for you." (Jesus did not go to him to help him initially and here again Jesus is asking him what he wants) Jesus probably wanted to know how much he wanted this and then Bartimaeus says, " Master, I want to see again". Then Jesus says, "go your faith has healed you". He received his sight and became a follower of Jesus.
I believe that if any of us wants to make a choice to be a better person, to live a better life, or to be healed and we want it with all our heart and we are willing to make some sacrifices, all the power of God and of heaven will be poured out to help and bless us.
I was fat and other children laughed at me for this when I was 9 years old. I started trying to lose weight then. Strangely God led me from wanting to do catering into nutrition and at 20, I went to Jesus and said, " if you could heal the blind and the lame and leper, show me a way out of this weight problem." Today I believe that he has healed me and is helping and guiding me to help many.